Stone Windows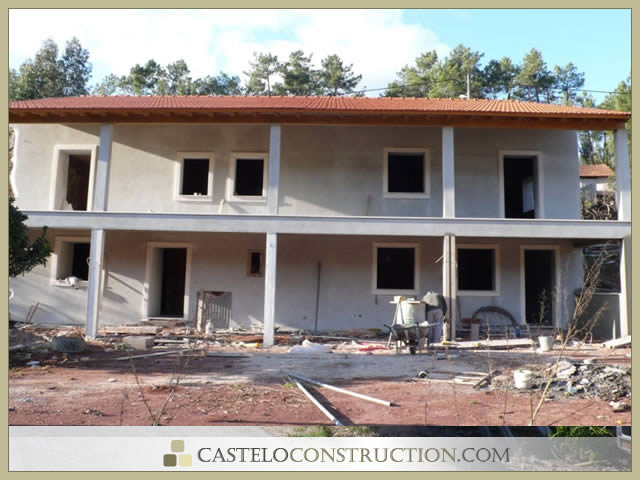 Most houses in central Portugal have stone windows and surrounds to their windows and external doors.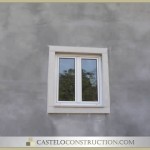 The size and finish of the stones are dependent upon your personal taste or the architect's design. Normally smooth the caramel coloured or mocha creme coloured stones from local quarries.
In areas with a lot of Granite or marble these are also used. All these stones can be textured or carved into fancy patterns.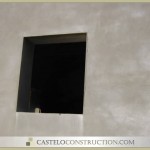 You can see the difference from a newly rendered wall with a window opening.   Here are the window openings with stone surround installed.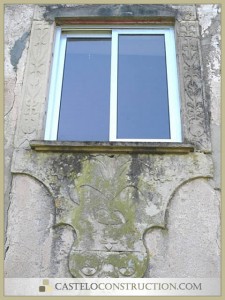 Here are the windows finished off with surround and shutters.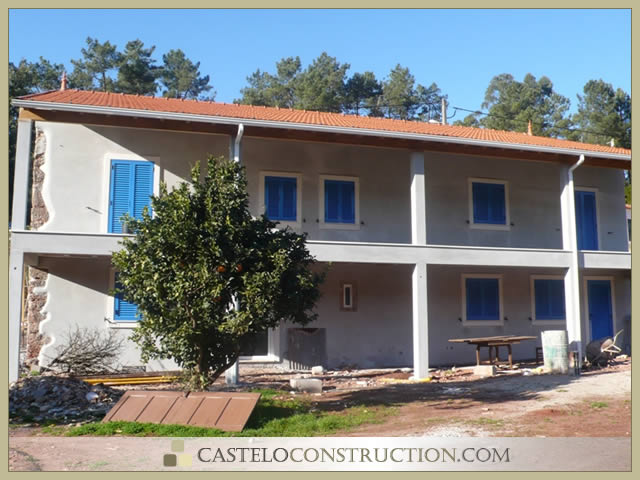 Here are two hand carved window surrounds from 1763 (the era of Marie Antoinette)  so they have obviously been a feature for quite a while.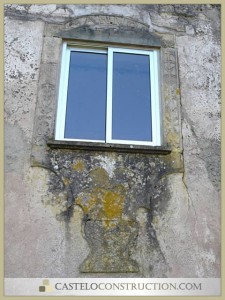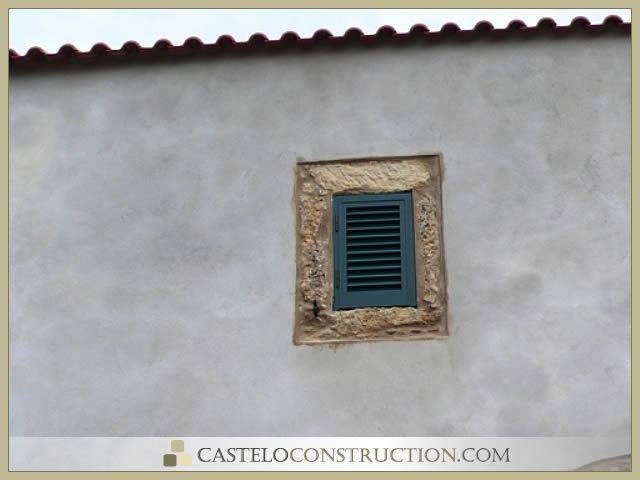 A more simple surround of a type found on old houses. It can be an indication of the quality of the build of a house if it has substantial window and door stones as opposed to a raised cement render imitating stone. For information on what we do and how we can help you go to http://www.casteloconstruction.com  Phone 00351 927168247 or SKYPE    casteloconstruction
https://www.casteloconstruction.info/2015/12/09/confused-about-insulation-in-portugal/
https://www.casteloconstruction.info/2015/11/23/insulating-a-house-in-portugal/
https://www.casteloconstruction.info/2012/09/05/insulating-a-stone-built-house-in-portugal/
https://www.casteloconstruction.info/2012/02/26/insulation-portuguese-homes-nao/