Interior Stone Walls
Interior Stone Walls Most people like to see stone work particularly if it's in an old house. Often what you have to work with isn't in the best condition to start with.   Consider the case of this kitchen wall. 100 years of cooking fires and smoke has done nothing to help us.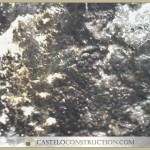 Where to start ?  Jet wash, elbow grease and a wire brush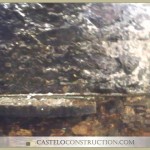 Although a lot cleaner with the soot and old render removed the stones are visible but they are stained by years of smoke. So stained in fact that it was decided to render over them. The render has had a special additive added to it to stop the old smoke staining leaching out and discoloring the new paint. This adjoining wall is treating us a little kinder. Its inside and on the first floor so we know it's going to remain dry. The first step is to chip the old render off with a special hammer.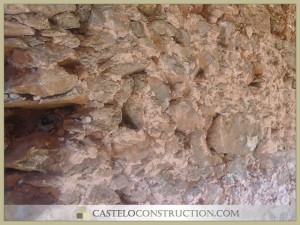 Render removed its time for the jet wash and wire brush. Followed by a colour cement mortar forced into the joints between the stones. We use a machine for this as its more effective than applying by hand.     Once the mortar is applied to the Interior Stone Walls the waste is cleaned off and left to set.
 The results are a very attractive feature wall.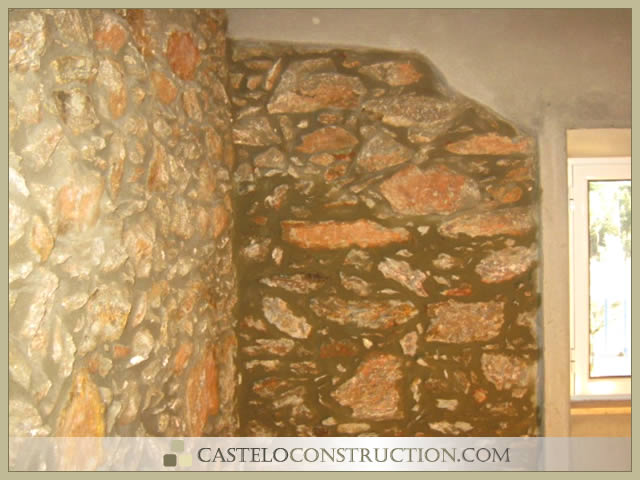 Interior Stone Walls
SKYPE    casteloconstruction Phone 00351 96927168247 www.casteloconstruction.com      Or email us now Castelo Construction