The first question that people ask us in November is how much does it cost to insulate their Portuguese home. We also have some keen DIY fans who ask how should they go about Insulating a stone built house in Portugal.
The message is clear in November the days can be bright and sunny but the nights are damp and cold. This weather brings out the very worst in poorly insulated Portuguese houses with water streaming down the walls from condensation and having to start heating the home early so that it is warm enough to sit down comfortably in the evening. Things that we are just not used to in our home countries and its a situation that is very hard to get used to.
The good news is that you dont have to be cold and miserable in your home.
Have it insulated!
The electrical shops will be doing a roaring trade in plug in heaters which cost a fortune to run and dont put out enough heat.  The real long term solution is insulation and its not as difficult or costly to install as you may think. You could opt for "capote" externally applied insulation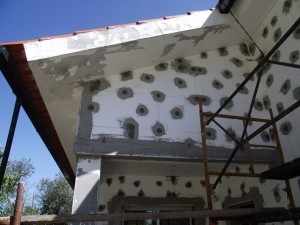 or dry lining which is installed inside a room.
Before                                                                                                 After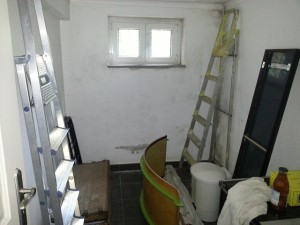 W
Contact info@casteloconstruction.com and let us help you to decide which is the best insulation solution for your home.
We will be pleased to explain fully what is done and also introduce you to our many happy clients.
To see some of our may construction projects go to WWW.casteloconstruction.com