Stone wood work surfaces, kitchen work tops,post formed Formica,glass, polished concrete, natural stone marble, granite, slate, polished marble, heat-treated granite,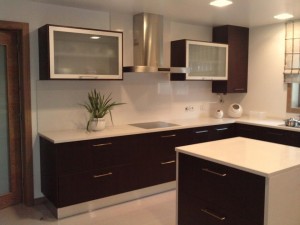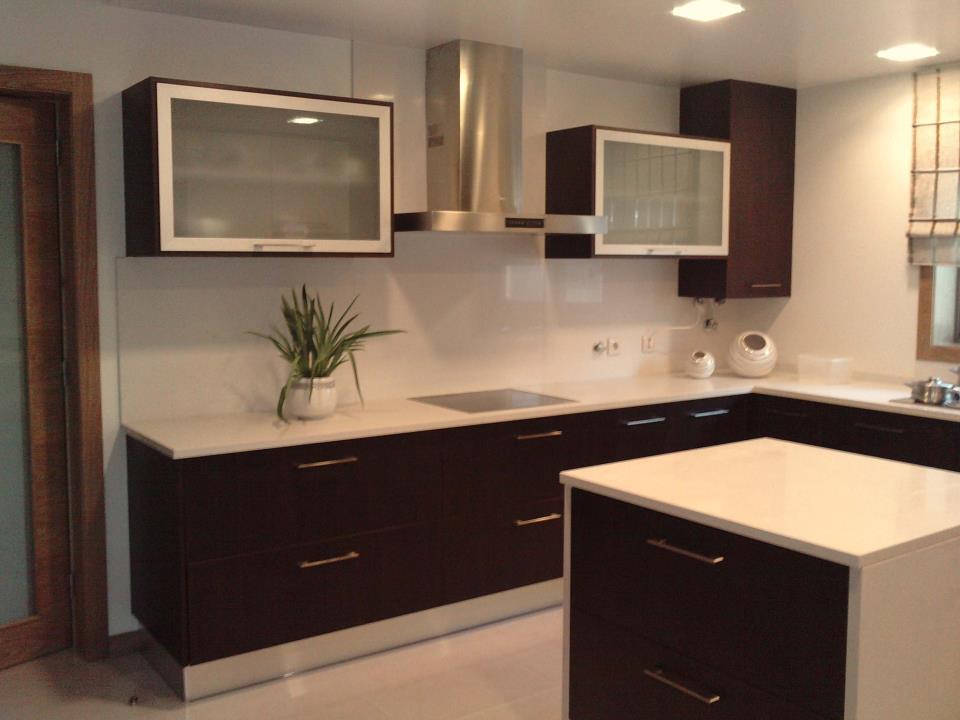 concrete with exposed pebbles, siltstone manufactured stone, sparkly workshops, Ceramic tile, clay tiled, leather look, aluminum,bamboo, including stainless steel and second-hand reclaimed stone..
Whatever worktops you want for your kitchen in Portugal
With such an array of products to choose from
You could be forgiven for getting a little bit lost.
Here are a few comments which will help you save money and buy the right surface for your kitchen Portuguese.
Post formed "Formica" worktops made of chipboard are the cheapest, they look the cheapest and are hard to maintain for a long time as they absorb water and don't like hot pans or sharp knives.
Next cheapest is limestone
Then Marble particularly if it is "local Portuguese Marble" Marble is plentiful in Portugal. There are 3 main colours with the background colour being white and then secondary colours running through the stone. White/grey white/red white black. There are a lot more colours available but they are imported and will cost a little more.
Marble is cheep and has to be sealed fairly regularly to stop it from staining. It also cuts and scratches quite easily. More exotic colours are imported and will cost more.
Granite, Granite's from Portugal come in six colours and occasionally have naturally formed marks in them that you may consider an unsightly problem or a feature if you have a large area of stone such as an island top.
Man Made, Silstone and many of the other man-made worktop materials come in a vast array of sparkly worktop colours and even textures.
If you are thinking about a kitchen or just replacing the worktops contact info@casteloconstruction.com
To see our many projects in Portugal go to www.casteloconstruction.com