Bathroom and kitchen extractor fans are something that we tend to take for granted.
If you live in Portugal or have a Portuguese holiday home then you probably don't have bathroom extractor fans and you may possibly not have a kitchen extractor or cooker hood.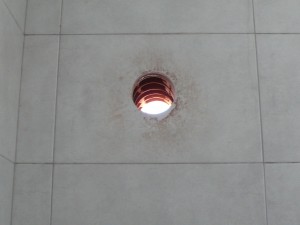 Have you checked to see if your kitchen extractor or cooker hood has the exhaust pipe going to the outside of the building. We were working in a very nice home recently and during a conversation the home owner said that they had paid a fortune for their fancy new kitchen but were not happy with the cooker hood. We got some steps out and took a look. Sure enough the reason for it not working well was that it was not actually working at all.
The cooker hood had electricity and when the hood was turned on the fan did work but all it was doing was passing the smell and humidity straight back into the kitchen because there was no exhaust tube fitted through the external wall. As a result the kitchen ceiling above the kitchen extractor was covered in grease and fluff.
The probable reason for neglecting to install the exhaust tube properly is the desire on the builders part to not buy expensive tools. Not having the correct tools meant that it would have been difficult to drill both exterior walls. So they just covered up.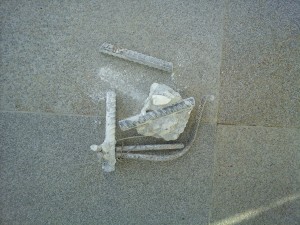 Occasionally we see similar problems with gas boiler flues. The installers cant be bothered to drill the outside wall and do the job properly so they jut leave the flue belching poisonous fumes inside the home. The fumes can be deadly especially for children – They know that its wrong and dangerous but do it anyway.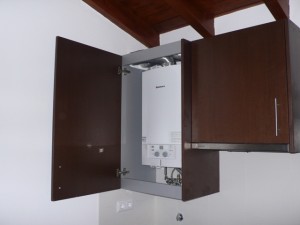 We use diamond core drills and a special very powerful electric drill. The drills are very noisy and expensive but they do cut a very neat hole through all kinds in stone and brick.
Very often when we are drilling these type of holes we can see that there is no insulation or the wrong (thinner) thickness of insulation installed inside the brick or stone walls. The home owner will of course be oblivious to this.