An apartment or house in an old part of Portugal can be a great place to really get the feel of Portugal. If you are interested in buying property in the historical zones here is some food for thought.
  With property in the historical zones you also get food shops, restaurants, cafes and bars only a few steps away. It is the sort of lifestyle that you can live without driving and when you get tired of walking around and exploring the area like a tourist you can easily catch public transport.
Something that not at all east out in the rural areas. You could go for some higgledy piggledy urban pile or go up market and buy a grand apartment or villa much loved by bankers and politicians.
If you are buying in a historic zone there may well be some restrictions as to what you can and cant do to the property. They will in no way be as bad as you may be used to or affected by in Northern Europe however they should be looked into and understood before you pay any cash or put pen to paper.
Both Porto and Lisbon have fabulous river views and these properties as you would expect are priced at a premium.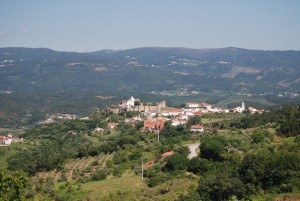 Here is my personal check list when buying any old property in a historical zone.
1, Check what the restrictions on changes to the facade and structure are.
2, Have the place checked out by a surveyor before you sign anything or pay anything.
3, It is an old property so it will have woodworm and damp – make a reserve in your funds for  20% of the refurbishment cost.
4, The cost of work due to the higgledy piggledy nature of these old buildings and access restrictions will be higher. Add 30% to your estimates for refurbishment costs.
5, Access, you may have shared access or responsibility to the roof and other common areas.
Remember that the reason its shabby chique is that people especially elderly people
(your new neighbors) don't want to spend money on maintenance especially when the "foreign millionaire" has just moved in!
6, Sort out the thermal insulation before you start looking at tiles, paint and furniture.
Being cold to the bone in a place that's hard to heat will get you down and stop being a pleasure to live in.
7, Sort out the noise insulation. Portuguese people are amazingly friendly, very sociable and love living together as an extended family. This can make for a level of noise that you are not used to. Add to this their habit of having the radio and television on in the same room, barking dogs and screaming children. You may very soon have less hair that you started out with.