Swimming pool problem ?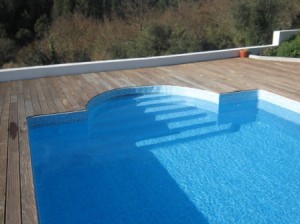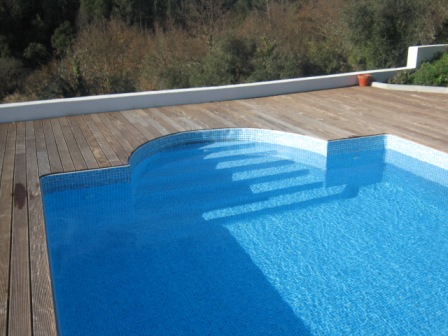 Or should I say "what can go wrong with a swimming pool".
This post is important not just for someone thinking about having a swimming pool built but equally important for people who are buying a home that already has a swimming pool.
For most of us from northern climates it is a steep learning curve just understanding how to treat the water and get the cleaning regime right never mind having to assess the many problems that a swimming pool could have.
In part two of this blog post I will talk about the different types of swimming pool available in Portugal. In this first part I will concentrate on some of the swimming pool problems.
To put it into perspective a swimming pool will cost you as much as a BMW 520 (2008 model) so it is a significant investment and one that you want to get right.
You can sell a BMW if you're not happy with it.  A swimming pool is a little more difficult to shift!
At the upper end of the price range pools are often tiled with small glass mosaic tiles. They come in a wide range of colours but unfortunately have a habit of coming off.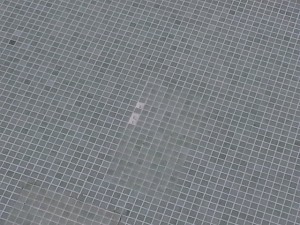 If you have this problem in your pool there certainly will be more tiles that need to be replaced which means emptying the water out before you can start work. There is a cost of replacing the water which could be 300 Euros for a 10 x 5 pool + the cost of the work.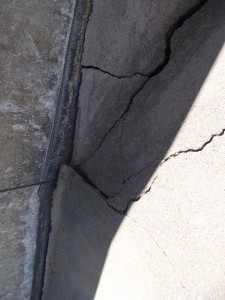 At the lower end of the price range this steel framed pool is set in an outstanding location.
Unfortunately the people who originally installed it may have been builders but they probably had not seen this type of pool before. As a result the pool structure moved when it was in the ground and full of water resulting in a lopsided pool. Which looked like there was something massively wrong with it as soon as you saw the water level was not level with the ground.
We got to work sorting the structure out and making repairs. The calcada(traditional cobbles) patio around the pool had been repaired 3 times in the past.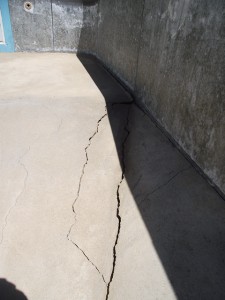 Now that the pool is not moving and the patio re-laid correctly there won't be any more subsidence and the house has instantly become more valuable.
Apart from the structure of the pool, lining or tiles having problems you then have fixtures and fittings which can be a nightmare.
Firstly it is important to understand that the water in a pool although nice to swim in is very corrosive to metals and the ultra violet light from the sun combined with pool chemicals attacks the plastic components too.
The answer of course is to use the very best quality materials in the construction of your swimming pool.
Don't just leave it to your builder insist on the best because that pipe joint or valve encased in concrete or under your patio is going to cost you dearly when it fails and needs replacing.
One final comment. A swimming pool has a life.
For instance a normal pool liner has a life of 10 years. You may get more than that but ultimately you will have to replace it and perhaps the skimmers too.
If you are looking at an older property to buy then remember there will be a cost associated with this if the pool is coming up to ten years of age.
If you have any questions contact us at info@casteloconstruction.com