Sitting in the sun (mid May 2015) with a cooling breeze wafting over the fields its is feeling like summer is on its way.
A time of year that we like because we have long dry spells when we can get a lot of work done and its not frying pan hot like it can be in July and August.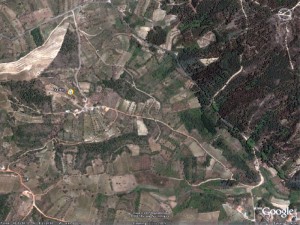 Many of our clients are surprised that we dont stop work and drink cups of tea or coffee on our Portuguese building sites.
In the height of the summer we do drink a lot of water and we usually stop on the way to work to fill up bottles at a spring as the guys prefer natural water to council tap water.
I remember working up on a roof one August and drinking five liters of water during the day not something that I want to repeat. The suns glare off the new roof timber and the hot wind was amazing it was 40 degrees and we were working without any shade.
If you are going to be doing any work on your home in the summer please take great care in the heat. Sun stroke and heart attacks are not what you came to Portugal for.
Because it is dryer here in Portugal than in norther Europe a lot of our clients think that you can build a home quicker when in fact you cant. Well not by much anyway.
The reason for this is that the reinforced concrete that is used has to be allowed to cure (not dry) cure. It has to do this before it gains its correct strength and before we can start building walls on top of it.
Of course there are plenty of building tasks that we can be getting on with in the meantime.
The other thing to remember is that the finished, plastered house is holding a massive amount of ware within its structure and this must be got rid of slowly so as not to crack or craze the plaster before the walls are painted.
Failure to do this will result in paint pealing and steamed up windows in the months after you move in.
For new build or renovation work in Portugal contact castelo construction