One of the very nice things about working in Castelo Construction is happy customers.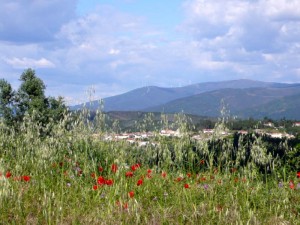 Sounds a little strange I suppose but not all of our clients are as vocal about how pleased they are with the transformations to their homes and the quality of finished work we do.
Even if they are actually delighted.
No matter the guys and I have a real pride in producing a quality job.
Take for instance a client that we worked with recently he always paid on time and gave us brief but clear instructions. You might have thought that he didn't have his heart and soul in the project unlike the vast majority of our clients who are in regular contact.
However a month after we finished the work and all our invoices paid he came over to Portugal and took every one who had worked on the renovation project out for lunch.
He told us that he was actually a r property developer in the UK and had been trying his hand in Portugal as an experiment.
He said that  he found not being on site to manage the project very stressful and was waiting for a calamity such as us running off with the money or doing something different to the brief that was agreed. He was waiting until the project was complete before he could relax and give a sigh of relief.
He said that he was delighted with the work that we did and in comparison to his previous experience we had been so easy to deal with when compared against the projects that he did in the south of England.
He also said that he had made 75,000 clear profits on the property that we worked on in three months.
I should of had a desert!
Tell us about your new build or renovation project we would love to get involved.
Contact Castelo Construction on 00351927168247 or info@casteloconstruction.com