When you are house hunting in Portugal it is common to come across homes with open tread stairs like these.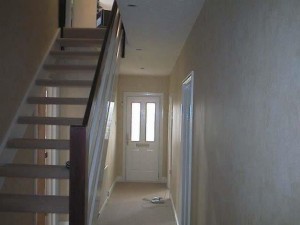 Portugal doesn't seem to have read the memo!
 Regarding how dangerous these type of stairs are for the elderly and young children. There are many reports in the UK about children getting their heads stuck and legs falling between the treads with fatal results.
Before you start to make changes to your newly acquired home in Portugal take a look around for obvious dangers and tackle them first.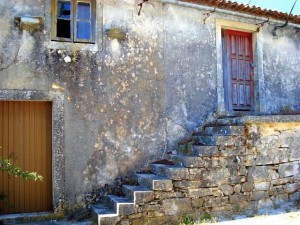 Here is a list of things we come across every day which can be fatal as they are just not expected in northern European homes.
Open tread stairs
No railings on external stairs and verandas
Exposed wires and loose electrical fittings like sockets and switches
Lead paint particularly in older homes
Floor level windows and doors with normal thin glass not safety glass
Wells without a fence or cover over them
Gas cookers and boilers installed with old perished rubber tubes supplying the gas
Gas boilers installed without a flue going to the outside of the house
Very narrow and steep stairs often with treads which are too narrow to walk up safely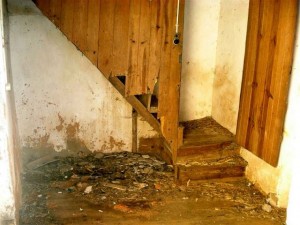 Here are more links to information on stairs in Portugal
https://www.casteloconstruction.info/tag/open-tread-stairs/
https://www.casteloconstruction.info/tag/steep-slippy-stairs/
https://www.casteloconstruction.info/tag/curved-stone-staircase/
https://www.casteloconstruction.info/tag/stairs-make-a-stetment-in-any-home-stair-design/
https://www.casteloconstruction.info/category/woodworm-wood-worm/
https://www.casteloconstruction.info/tag/narrow-or-steep-stairs/
https://www.casteloconstruction.info/2014/11/10/rustic-staircase/