We love to see the amazing transition in the photographs that we take during our refurb work transforming a property from hovel or ruin into a comfortable and valuable family home. We have a lot of experience in building in Portugal and want to share some trade secrets with you.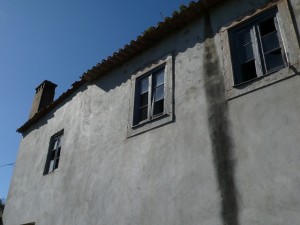 Each project that we are involved in returns great memories.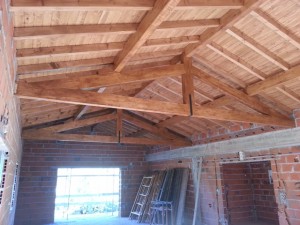 Here is a little trade secret

– Every client and Architect, designer and interior designer changes their minds during a refurbishment, modernization or new build project.

It is absolutely normal.

Although it's perfectly normal, changing decisions is extra stressful for couples worried that they will make a mess of things or end up costing a fortune and wasting money.
Here is another valuable trade secret

– Most builders use "extras" charges made for altering the original work on a project to maximize the profit that they make. They all know that extras will crop up but they don't preempt the discussion about them so that they can charge you more when you say for instance "can we have that door opening the other way around"

We don't work like that and never have in fact we use a printed work schedule which lists the key decisions and dates (both architectural and design) so that we can have them reconfirmed at least two weeks before they are required. That way there is usually no extra cost involved in the changes and it removes the stress.

For instance we often accompany our clients to our tile and bathroom suppliers as soon as the foundations are installed this way they can take their time to choose on their own and then refine the choice in plenty of time for us to install without having to carry out costly work like move pipes or drains.

If you are told in plenty of time what decisions need to be made you can actually do most of your research online and in your own time.

Over the last ten years we have worked for people living all over the world. Taiwan, Nigeria, Uzbekistan, Japan, Caribbean, Russia, South Africa, New Zealand, France and the UK to name a few locations. During this time we gained an understanding of just how important excellent communication is.

Our clients can't just pop over and sign a piece of paper of select another tile because the one they wanted is out of stock.

We have to help them to understand the construction and planning process and be a full active member of the project team.

Oh yes, one thing that we don't do is choose fixtures and fittings on your behalf. We do receive this request occasionally but always refuse. With easy global internet access we can offer options and alternatives but in the end its our clients home and they need to have the final say.

If you are thinking about extending, refurbishing a property in Portugal or building a new home contact the Castelo Construction team and experience the difference quality communication makes.

email info@casteloconstruction.com