Plastering & Rendering – Welcome to our post on removing or replacing external render on an old Portuguese house.
A typical house in Portugal Plastering & Rendering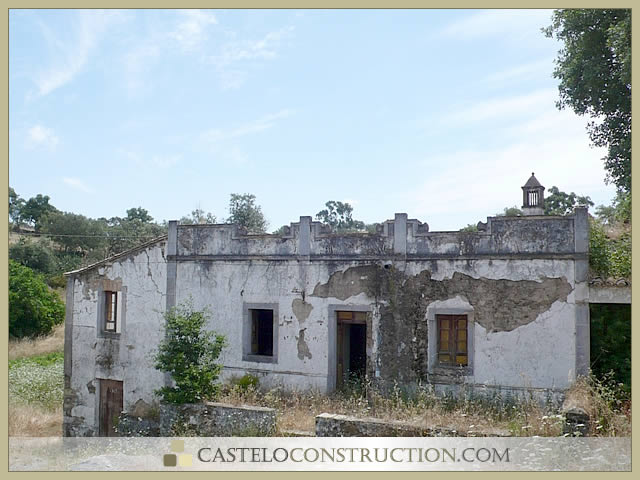 Most old stone houses and all brick, adobe and cement block built house are rendered here in Portugal.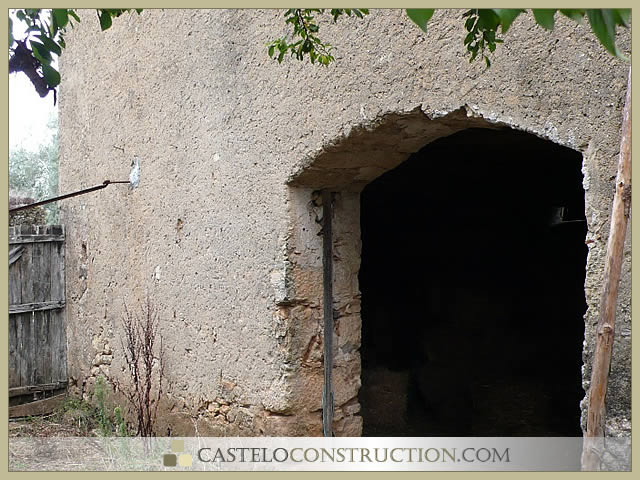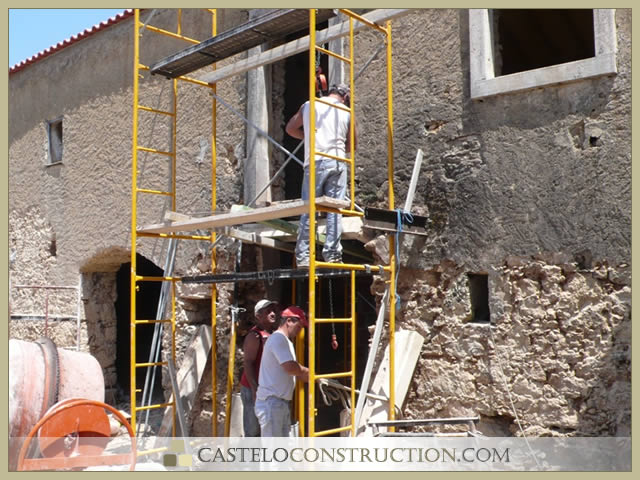 Some may appear to be half rendered in fact it's just that the poor quality lime render has washed off over time: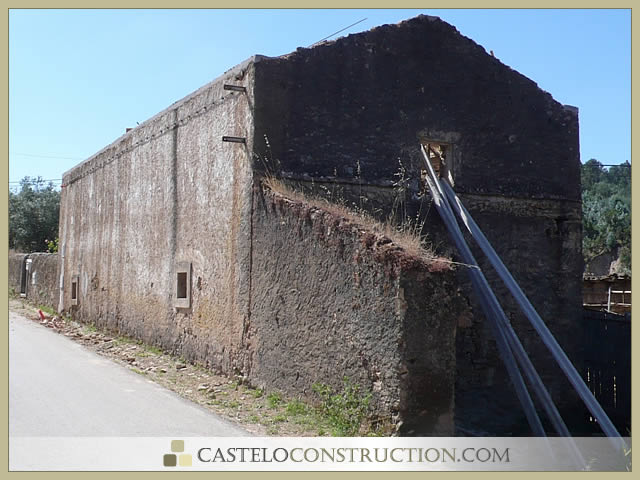 This is not necessarily a problem if as is the case here the render is old. It can be very often cleaned off and the stonework (if it's built of stone) cleaned up and the joints re pointed to provide a very attractive finish: 
If the underlying stone is not of good quality or attractive it can be covered with new render.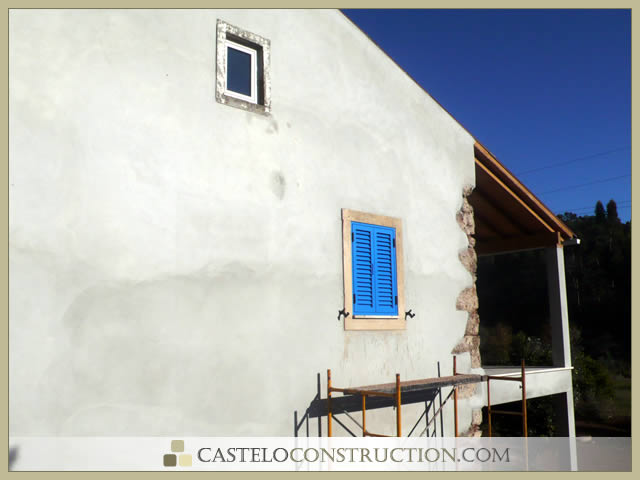 The old decaying render must first be removed, an unpleasant, dusty and labor-intensive task.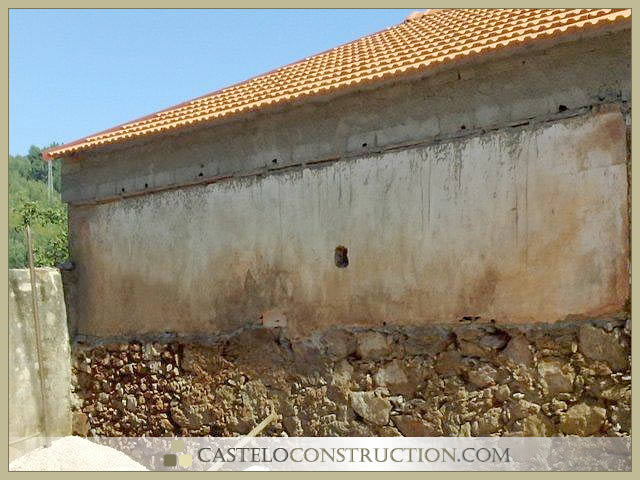 This is a good time to address any weaknesses within the structure, re align window and doors before re applying the lime render.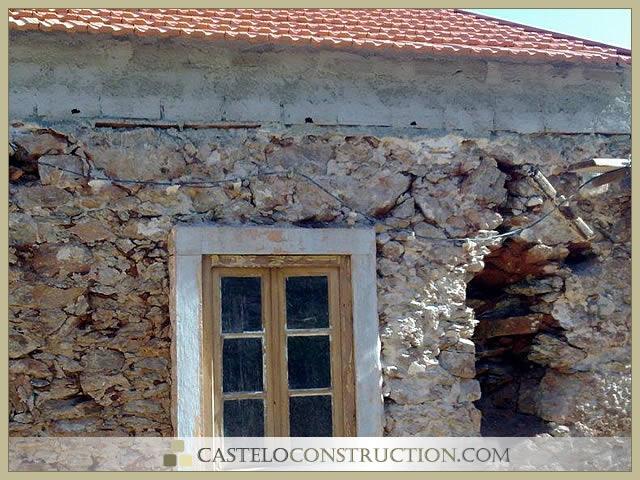 Any features that you want to be exposed such as arches and windows can be rendered around which also helps to highlight them.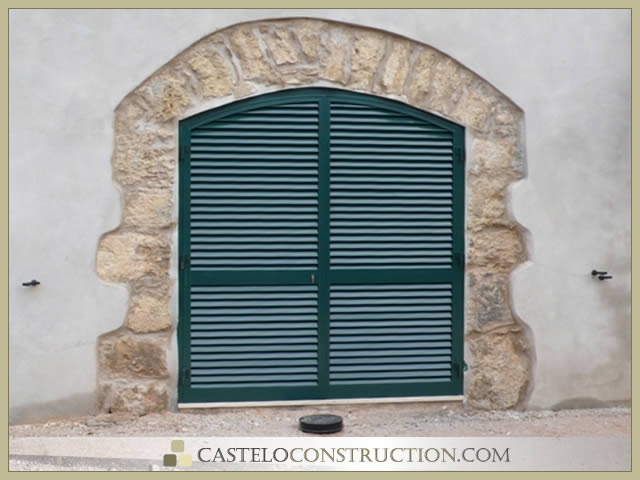 If the walls are in poor condition they will probably need to be made plumb again with the addition of a thick sub coats of render. The results can be impressive. For more information about cleaning off old render, plaster or to check if your walls are worth pointing.
Contact Castelo Construction  000351 967 922 512  or www.casteloconstruction.com
https://www.casteloconstruction.info/2015/12/09/confused-about-insulation-in-portugal/
https://www.casteloconstruction.info/2015/11/23/insulating-a-house-in-portugal/
https://www.casteloconstruction.info/2012/09/05/insulating-a-stone-built-house-in-portugal/
https://www.casteloconstruction.info/2012/02/26/insulation-portuguese-homes-nao/