Here are my answers to your question.
"I also wonder what general advice you can give us on a future thermal insulation of this house, not the walls, only the roof."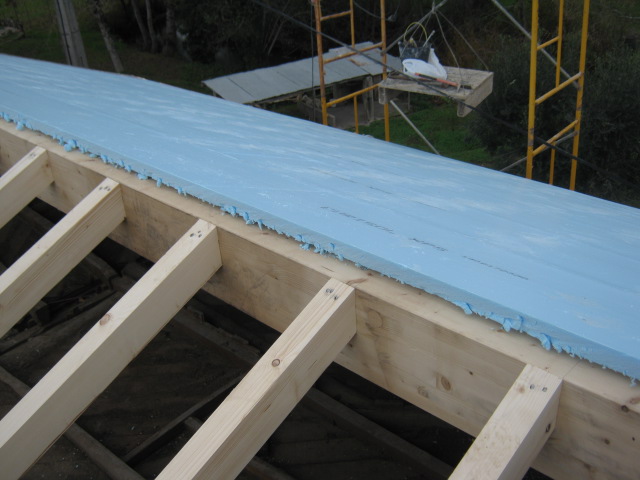 Insulating a new roof
Insulation – To answer your question it is important to understand that not all insulation products are equal in terms of, price, performance, availability, and suitability for all application areas.
Yes, I too used to think insulation was simple to understand.
Insulation comes in all sorts of mediums and materials. Some are cheap or free and some are expensive and only work in certain situations.
Now let's get to the specific question.
If you are going to only use the roof/ loft area as a store I would suggest using any of these products but only after the woodworm in the roof spars, purlins and joists have been properly treated and any broken roof tiles replaced.
Rockwool / Earth wool attic insulation.
Expanded-cork-granules (a Portuguese product)
http://www.kay-metzeler.com/
Prowarm Backer-Pro Insulation Board