Decking in Portugal is different
It can be a very attractive addition to your home making stunning pool side areas, flooring in a garden sun shade or outside dining area.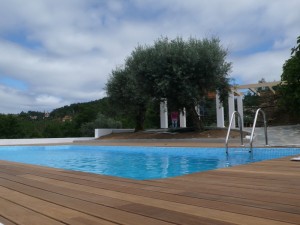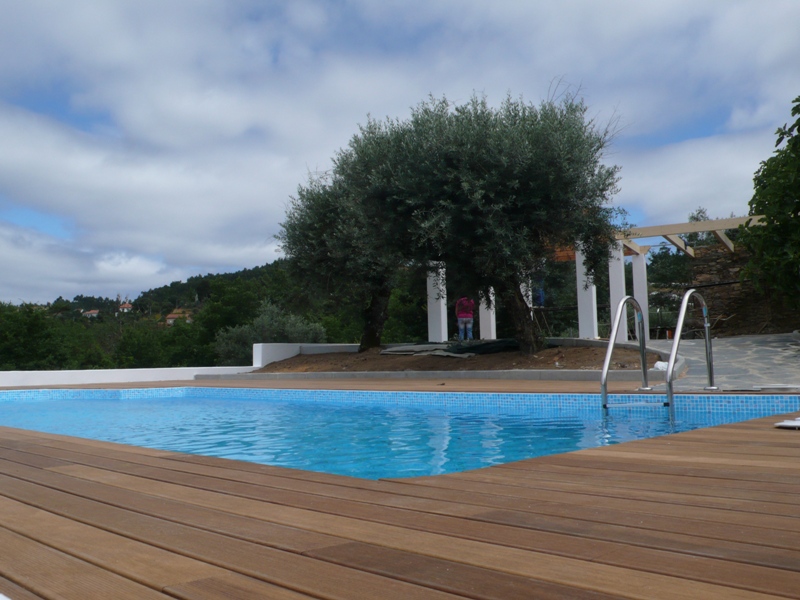 Why is it different ?
Apart from the fact that here we have access to fantastic hardwood decking from the forests of Brazil and Guyana.
We also have treated softwoods and a whole range of man made products from recycled materials to plastics, rubber and aluminum.
The real difference is the huge thermal and humidity changes that any decking has to cope with in Portugal.
Here are the enemies of any decked area in Portugal – Sunshine, Cold and Humidity/Rain
Sunshine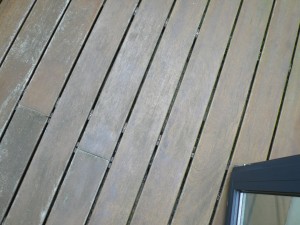 Firstly the UV (ultraviolet light) in the sunshine will fade anything that is left out in it.
Decking takes the full force of the sun.
When the sun shines it heats the decking so much that you cannot bear to walk on it.
The extreme heat makes the fibers of the decking contract which causes buckling and warping of the boards which in turn can snap ever the toughest stainless steel fixings.
As most decks are laid without high quality fixings they become a mess very quickly.
Some man made or recycled products can be unsuitable for bare feet in the summer.
Cold
Has many of the problems associated with high temperatures and sunshine. But when they are constantly heating and cooling the maximum amount of stress is applied to the decking.
Take for example a deck that is laid half under permanent shade and the other half in full sun. The stress on the timbers will be immense and an alternative product or specialist decking installer should be used.
Humidity/rain
Decking which is laid without proper drainage will usually fail fastest. It will also encourage the growth of algae and lichen on the boards which can be very slippery to walk on.
If the deck has been fixed with steel screws or a mixture of steel and aluminum fasteners then the humidity can lead to rapid failing of the fastening systems and loose, boards that rattle when you walk on them or boards which lift up at the ends making it unsafe to walk on the deck.
Portugal may throw lots of problems at an outside decking area but they can be avoided if the right supporting structure, board material, fixings and drainage is used.
Ask Castelo Construction for advice on your Portuguese decking project.