Are you one of US sunshine dreamers who came to Portugal on a short holiday of perhaps a business trip and thought.
You know what. I could get used to this.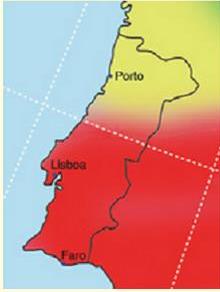 A few relaxing days in the sun are good for you and help you get things into perspective. Life is to short, I could work on my tan and so on.
All to soon you have to be getting back, getting back to responsibilities and the rat race.
You will have the photographs, memories and perhaps a trinket as a souvenir of you trip. Some of you may have an estate agents brochure or a walk around video of a property that you fell in love with.
All you need do now is to make sure that the money adds up and you can start making plans to move to Portugal.
Here are my tips for taking the plunge.
1, Rent first for 6 months
2, Move around and see different areas
3, Learn Portuguese
4, Buy a LHD Portuguese car
5, Don't build or buy too big
You may be a pension plot plunderer and eager to get on with it and not waste money which is fine in theory but in practice by not following on the 5 tips above you will waste money and spend more.
For the best advice and building work in Portugal
Contact info@casteloconstruction.com
To see more of our work and projects  www.casteloconstruction.com