DIY building projects in Portugal-Removing a traditional kitchen fireplace and hood.
In many Portuguese homes it is traditional to cook on a fire in the kitchen. Even modern apartments and homes have a cooking fire. They have a couple of unfortunate aspects for us northern European people. 1, the dirt.
2, the danger of an open fire.
3, the fumes as most of them don't actually remove the fumes very effectively.
4, The heat from the house escapes up them in the winter.

Then there is the chimney hood height. They are usually positioned at a height that you can sit under them but not stand. This means that you lose at least one and a half square meters from your kitchen floor space.
Most people don't want this so we are asked to remove them.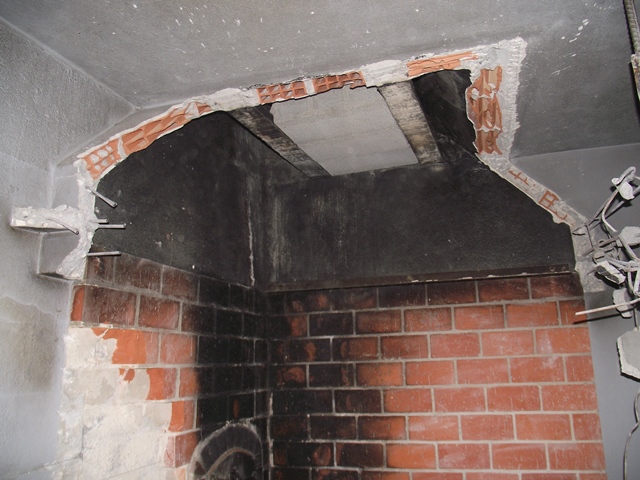 You will notice in the photos that they are often built with a reinforced concrete beam around the base. This has to be removed carefully as the whole chimney may be being supported on it. You don't want it to come crashing down on you.
Contact casteloconstruction for a free quote of how much it will cost to carry  out this type of work in safety.