Many Portuguese homes are built with lightweight hollow bricks often rendered on the outside. It is usually easy to cut doorways or cutting an arch into a house wall but there of course some serious questions that you must ask yourself before starting the work.
Are any loads being supported by the wall that you want to take out.
Is there any Gas, Water or Electricity running through the wall that you are going to remove? You can see the arrow marks the location of an electrical socket which needs to be taken care of properly.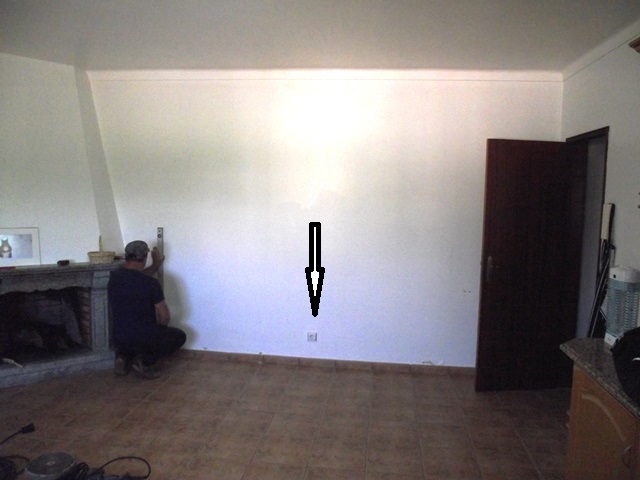 Even modern apartments and homes can have sections of the walls taken out. If the reinforced structure of the building is strong enough to support the open span.
It is important to support the ceiling and roof when starting to demolish the wall opening just in case you find a structural element or a problem. The supports will give you time to make changes without having a large amount of the building on top of you.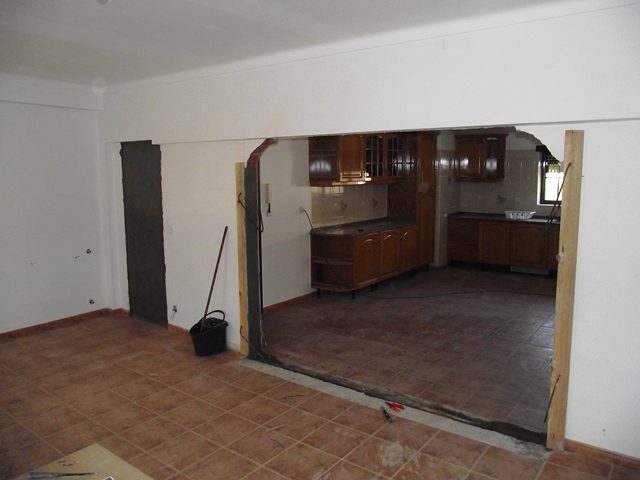 You can see in these photographs we were able to shape the brickwork during demolition to make a molded finish to the corners. Time taken – only one day.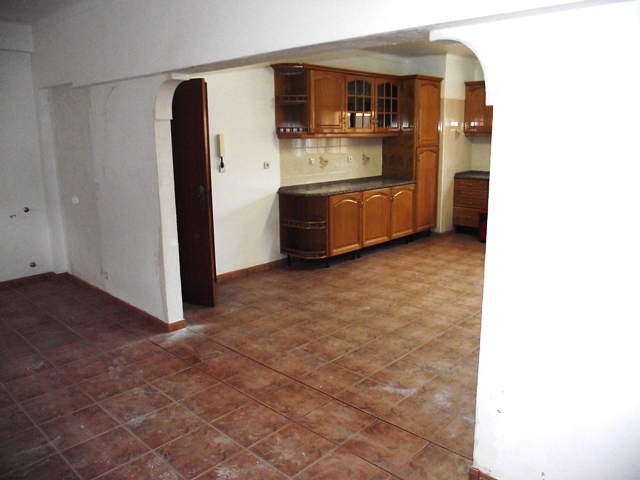 If you are interested in having home alterations let Castelo Construction advise you. Our quotes are free of charge.
info@casteloconstruction.com
Visit our website to see some of the many construction and renovation projects that we have delivered for happy clients- casteloconstruction.com