Creating rental accommodation or a granny flat in your home is a very popular choice here in Portugal.
It can be quick and easy to do IF you know what the fundamental tasks are first.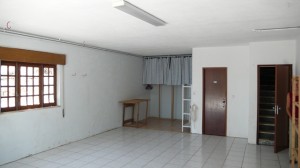 It is vital to plan what you are going to do so that you can understand in advance what needs to be removed, strengthened or adapted.
Very few DIY enthusiasts pay enough attention to how the new living space is going to be ventilated, insulated or how the drainage will work or cope with the new connections. This can be very expensive to correct if left too late.
A particular problem in Portugal is what you are going to do with the rubbish and rubble left over from the work.
Another problem area which is high on the list of things that  we are asked to remedy is this.
Have you converted your garage or store rooms to extra accommodation? Are you experiencing problems with smells, damp and high humidity?
Talk to Castelo Construction for advice it will save you time hassle and money.
We have excellent client references for carrying out this kind of work and will be happy to come and see your problem prior to prescribing a solution that will solve your problem and make the rooms habitable once again.