When you are house hunting in Portugal it is common it is common to come across homes that are showing a few signs of damp.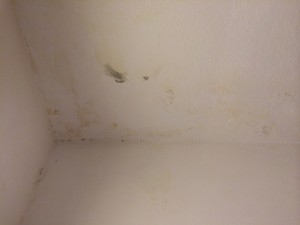 Very common in fact. Even recently built homes may show signs of damp.  You may not have noticed the signs of damp as it can be difficult to take everything in when you are viewing a property or if the owner is a little crafty he may have placed furniture in front of the damp patch or painted over it.
On the other hand you may see a bedroom wall like this !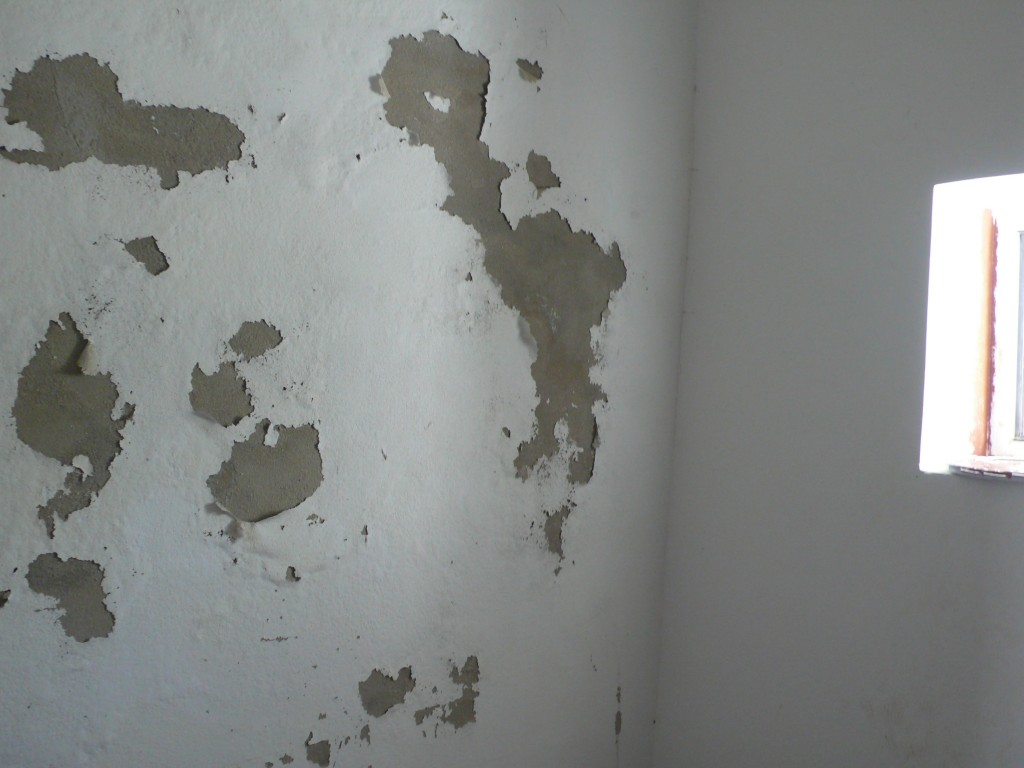 This damp wall would normally have potential buyers running for the door.  A shrewd buyer on the other hand will know that this damp problem can be sorted out once and for all (not painted over). It's all a question of perspective a small patch of damp is usually not considered a problem and people tend to live with it. Applying paint and D.I.Y. treatments every six months or so.
Because these small areas of damp are not tackled properly people tend to think that a larger area of damp is a huge, expensive job that would put them off buying a particular house.
I tend to see things rather differently. Having damp proofed a house that was built on top of a spring anything else seems a lot easier to fix.
It's not a D.I.Y. task because the major skilled part of the solution is to diagnose where the damp is coming from and then of course the best most cost-effective solution.
Our team gets a lot of satisfaction from starting work  in a home where you can feel the damp atmosphere on your skin to walking out after the work is done and experiencing the change in the house's interior atmosphere.
If I was house hunting I would not be put off by the damp as I know it can be fixed I would use it to negotiate the price down and be assured that once it was fixed I would own one of the few dry homes in Portugal.