Identifying a low-cost house in Portugal
Everyone's definition of a bargain is different. With the current economic conditions more and more people are trying to find their ideal property at a low price.
Let's look at the options and difference between low-cost and low value.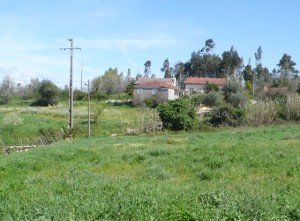 It's one thing to buy a low-cost house but if you cannot sell it once you have bought it or even have to sell it for less that surely is a low value property.
 Low cost property. (Purely as an example 45,000 Euros and under) These homes have a few things in common and are normally in poor to bad condition. Which I love because you can put your stamp on the and its very rewarding to part of transforming them.
They can have very little land or far too much land or poor quality land.
They can be closer to other houses than you may want.
Water and Electricity will need upgrading.
They also tend to be the smaller properties.

The certainly will be damp
Some will probably be stone built which can result in a very attractive renovation. They may also have some very nice traditional features.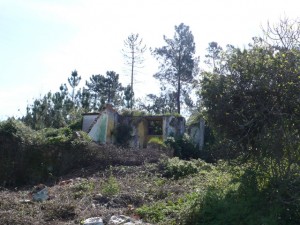 A stone built house can stand for 150 years with only the woodwork wearing out. I have seen many that are on their 3 set of floors roofs and windows.
So what makes a low value – low-cost house.
I was recently asked to go and see a house that was being sold by the tax services. I vaguely knew the property as we had built a new house in the same village. For sale at 38,000 it was in the right ball park as a refurbish and holiday rental property.
After only 5 minutes I left the property disappointed.
The land around the house had been sold to family members cheaply just before the house was repossessed. Hostile neighbors are a pain to deal with and will affect your resale value.
Although the house had been stripped of everything of value that didn't put me off as it would all be replaced anyway. What did concerned me was the sloping floors and small steps in the floor when you passed from one room to another. I couldn't quite see what was going on there and it needed more investigation.
The house was set back from a road but not far enough.
On the edge of a village that had no charm and too far from Penela and Coimbra to attract tourists if it was to be used as a rental property.
The roof was made of thin timber and very week.
The main thing that made up my mind was that the house was built of single skin brick as were all of the outbuildings.
Driving away I thought to myself it's probably worth no more than 20,000 and I would not buy it for that amount either because when fixed up properly it will not sell for much over the purchase price and refurbishment cost combined. It would probably take time to sell as well.

If you are looking for a LOW COST property we have them from 17,500 which are ready to live in.      contact  info@casteloconstruction.com