STAIRS What to look for when buying an old house in Portugal           part 4 of 4
Oh that's nice a new set of stairs. The look to be made of a Brazilian hard wood so should be nice and strong.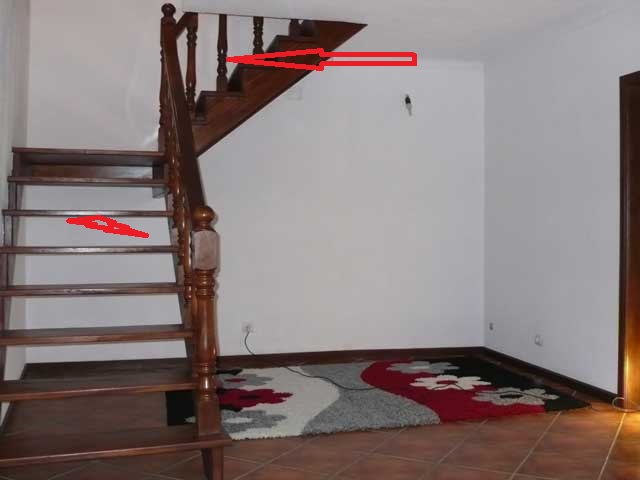 The stairs are attractive indeed with some nice carved detail on the newel post and handrail stringers. They are also varnished in high gloss polyurethane varnish.
As attractive as they are they are also deadly.
Highly vanished stair treads (the part that you stand on) can be very slippery especially if you wear socks around the house.
The treads have no riser, just a gap. The riser stops your foot and leg from going through the stairs should you slip. This design is notorious for accidents concerning old people which have resulted in broken legs and deaths.
Unfortunately they are also extremely dangerous for children who have been known to get their heads stuck while playing resulting in a broken neck.
What to look for when buying an old house in Portugal
If you want to make your stairs safer contact www.casteloconstruction.com   00351 927168247