If you are thinking of installing stained glass here in Portugal you may find examples of existing work and experienced fitters hard to come by.
Stained glass is an ideal solution for people who have a window with an ugly view, looking at a retaining wall for example or a block of apartments.
You may just want to express yourself with a display of warm traditional colours. By choosing a design that matches your personality, the house or location where it will be installed. The choice of designs are endless as are the colours and colour combinations that you can use in your unique creation.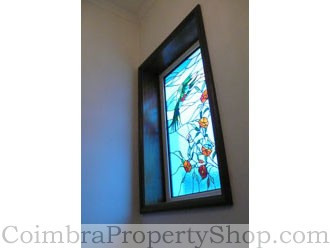 Privacy, stained glass has the advantage of helping preserve your privacy as it is very hard to see through from the outside.
Our Stained glass windows in Portugal artists uses a modern, specialist glass paint and traditional lead to create these attractive panels. Once painted the design and glass are fitted inside a double glazed unit so that they are protected from damage and still provide the correct level of thermal insulation.
The new window is then simply fitted in the place of the old window pane.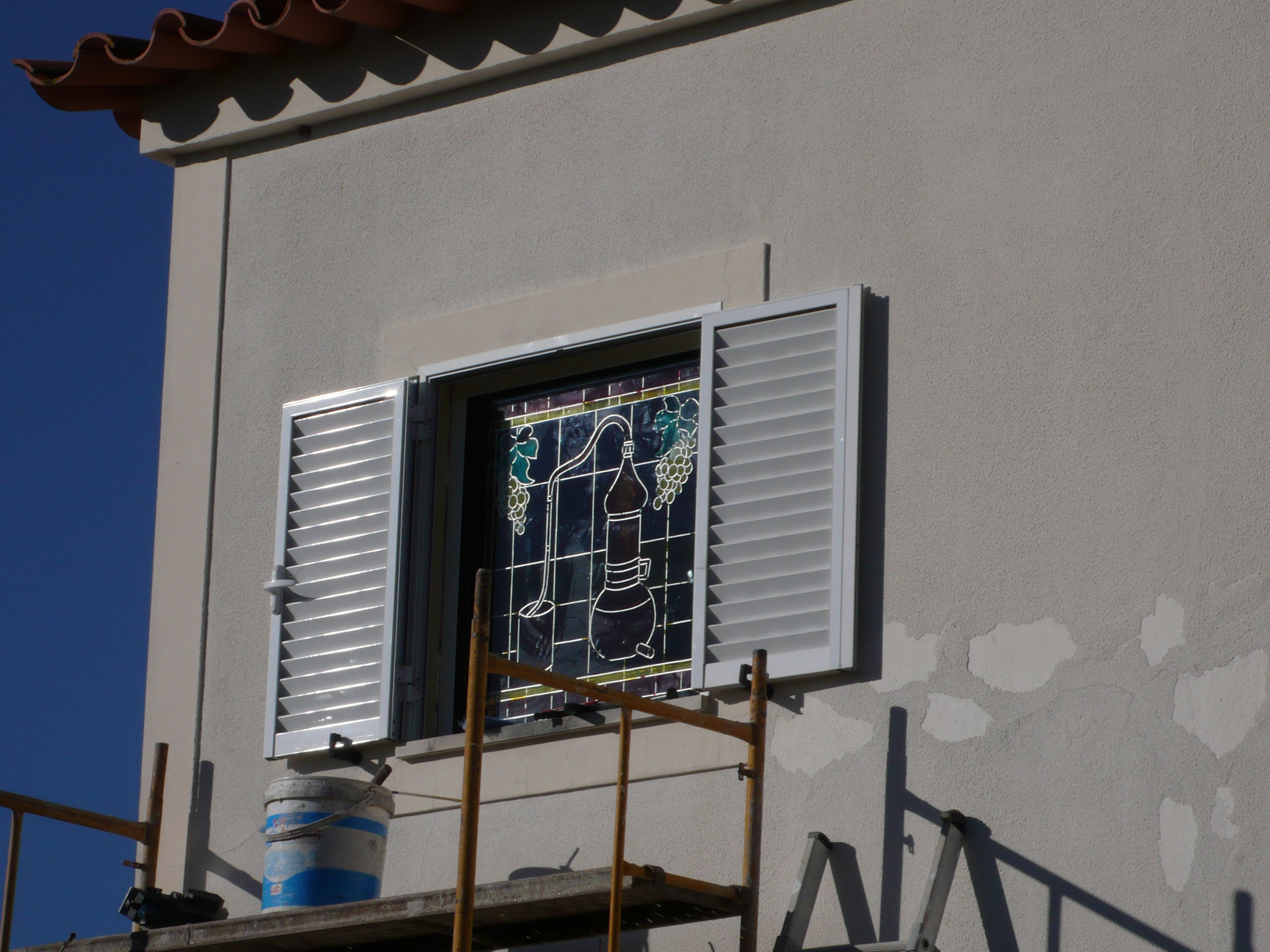 Designs, size and potential locations are all made easier because the windows are not fully leaded they do not have any problems with excessive weight.
We can produce windows or a series of stained glass windows to provide the effect you desire. Here is an example of a window created from a clients outline description. The design and colours were fine tuned by sending photographs over email. The result is outstanding.
The object is a depiction in the Portuguese style of an old brandy still. The house where the window is fitted was once a brandy distillery.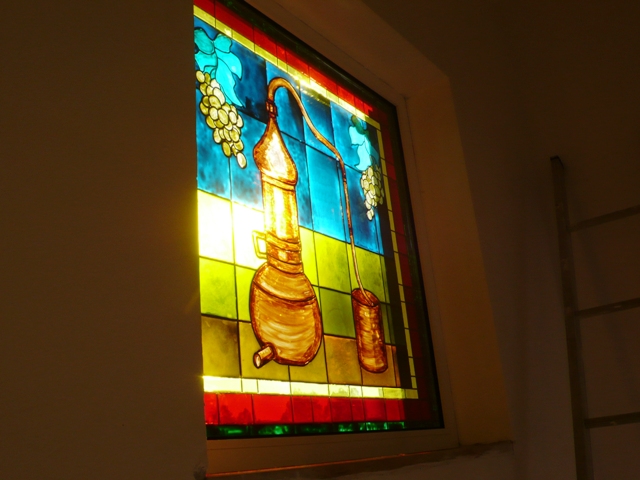 If you would like an estimate for a design of your own we will be pleased to contact you. www.casteloconstruction   00351 927168247