Are you cold and miserable
Its raining cats and dogs today, grey skies, cold and miserable. One of those days when you have to motivate yourself to go out.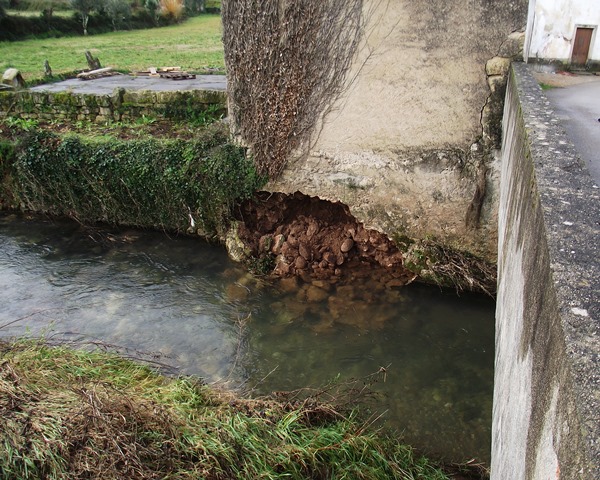 Although it is late November it is not cold enough to have the wood stove or central heating on until around 4 pm. (I live in a properly insulated and heated home)
I recently met a couple who have lived here in central Portugal just under three years the other day they both said they had never been so cold in their lives as their first year in Portugal this is something we hear often from people that we meet socially. So why is it so common?.
I believe that there is often a blindness or mental block (I don't know what to call it) when it comes to home buyers thinking about, heating, cooling and ventilation.
It could be because most people have only visited Portugal in summer when it's hot and sunny all day especially July and August up until the first half of September. Cold and Portugal just doesn't seem to equate.
Take the Coimbra area where I live as an example. Coimbra, situated in central Portugal, enjoys a climate cooler than Lisbon and, is normally warmer than Porto. Temperatures here are mild with warm summers. The area within 10Km of the coast is mildest and as you head further east to locations like Arganil, Castanheira de Pera and Serta you get a little more rain than Coimbra.
One thing that is worth knowing if you are house hunting. Those villages strung out in lines along hillsides are built there for a reason. They are usually at low cloud level because the rely on the early morning fog/mist/rain to help water their crops. Old villages in Portugal are always located next to a natural water supply because that's house people lived. Growing things on their land that the family could eat and sell.
Enough about the weather let's take a look at why your home is so cold.
The average Portuguese home is as well protected from drafts as your home in the UK if you left the back door wide open all winter. Coupled with the fact that very few homes are insulated at all, have draughty single glazed windows and doors and a heating system that is totally inadequate.
The lack of insulation, dramatic daily temperature changes during the day, high humidity drafts poor heating systems it's a recipe for months of misery.
We understand how to make an old house warm and a new house as warm as you would expect. Contact Kelvin by email kelvin@casteloconstruction.com and tell us about your problem.
This site has very detailed information on Portuguese weather.
https://www.climatestotravel.com/climate/portugal
In fact, annual precipitation amounts to 1,450 mm (57 inches) in Braga, and 1,100 millimetres (45 in) in Porto, while it drops to around 900 mm (35 in) in Coimbra, to 700 mm (27.5 in) in Lisbon, and to about 500 mm (20 in) in Algarve. The rainiest season is winter.
Winter, from December to February, is mild on the coast, even in the northern part, since the average temperature in January goes from 9 °C (48 °F) in Porto, to 11 °C (52 °F) in Lisbon, to 12 °C (53.5 °F) in Faro.
In winter, there are periods of good weather, because the Azores Anticyclone can move over the country even in this season, but there are also waves of bad weather, with rain and wind. Sometimes, gale force winds may blow from the ocean, especially in the north.
The position of the country, overlooking the ocean, provides good shelter from cold winds and night frosts, which in fact are very rare and not intense: the coldest records along the coast are around -1/-2 °C (28/30 °F).