Rain pouring into their home
The winter is on its way at last and we are suffering rain pouring into homes, storm force winds and heavy rain with occasional hailstones so it won't be long before we receive calls from people who say they have rain pouring into their homes.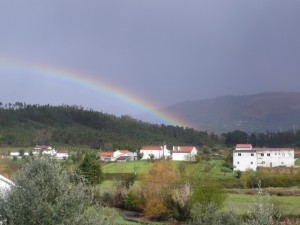 We all rest easy here in Portugal during the long spring and summer month. Our motivation is to find shade not think about rain and hour home flooding or leaking.
That's why it's a shock to the system when it actually happens.
Rains pouring into their home where does it come from
The roof,
Adjoining buildings
Under the external doors
Through the window frames
Through the floor
These are the most likely problem areas –
Missing or broken roof tiles, Bent or rusted through roof flashings, Blocked gutters, and downpipes. Miss aligner roof tiles due to the roof timbers sagging.
Adjoining buildings – usually, it's down to bent or rusted through flashings between the two houses, it could also be caused by an internal rainwater pipe built into the wall.
Under the external doors – Portuguese doors rarely incorporate a thresh system and use a piece of stone or marble. The wind can simply blow the water under the door. You can install a thresh by simply cutting the door and installing one underneath.
Through the window frames – The window frames in Portuguese houses and apartments are fitted with a damp proof course around them like they are in the UK. They rely on a thin bead of silicon sealer the keep out the rain. Trouble is these silicon joints are often applied to damp stone or render so don't stick properly. You may have to cut them out and reapply silicon on a warm dry day.
Through the floor – This is usually the most problematic area. We are used to damp floors here in old houses and some more recent builds!. The floor will not have had a damp proof course installed so when there is a sudden downpour rain from outside cam come under the house and appear in pools on your ground floors. This problem can be treated but it is very disruptive and costly. Insist on a damp proof membrane being installed.