I love this picture don't you?
I love it for a slightly strange reason. For me it is like a metaphor for the people we meet.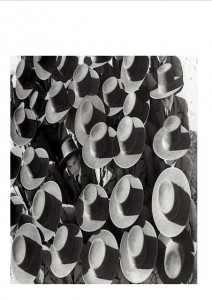 The people who come over to Portugal to buy a home, holiday home, make a new start, get back to nature. Whatever the reasons that they are here in Portugal they often share a very similar trait.
Only a few (like the 2 boys looking up) behave in a way that will give them what they want in Portugal. It may be that most people are not sure what they want, just want to get out of their past lives or need a rest.
There always seems to be something driving the decision to come here.
The one thing all these people have in common is that they all need a home. Most will buy new or renovate and extend.
This is when one of the worst traits is displayed. A blatant disregard for Portugal's planning laws and the consequences should you be the muggins that gets caught.
There are dozens of blogs and forums where people openly talk about doing things without planning permission, building licenses or architects drawings. It could be that the lack of Portuguese language is holding people back from asking or perhaps the drive to save money or to be independent. Whichever it all comes down to the same thing Bad News!
When you get that registered letter through the post. You have no one to tun to.
Another group is the DIY builders. Not trained, experienced builders but enthusiastic amateurs. The sort of people who do not have any construction or liability insurance or the ability/financial backing to take responsibility when you the new owner or one of your grandchildren gets electrocuted, falls down the badly designed stairs or through a railing.
Then there is subtle hard to spot things like the sewerage system contaminating the homes water supply. Nice..   You literally will have no one to turn too.
I am not attacking DIY fans at all. I am advising them to do only the work that you are allowed to do when building or renovating a home in Portugal. Some of the work will require a builder with a license and insurance some will not (do you know for sure).
Having rescued a couple of stopped building projects in the past and suffered the hassle of sorting them out it is not something that Castelo Construction get involved in anymore.