If you are enjoying the sunshine you may also be spending some time looking at old stone house in central Portugal.
I love the traditional stone window surrounds that old stone house often have. Very often worn or in poor condition they can add a lot of character into a refurbishment or remodeling project.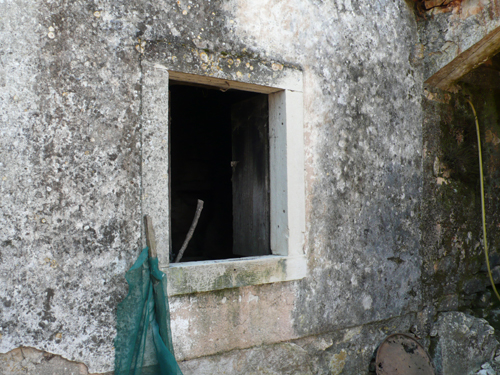 In this instance lets look past the window stones and into the house.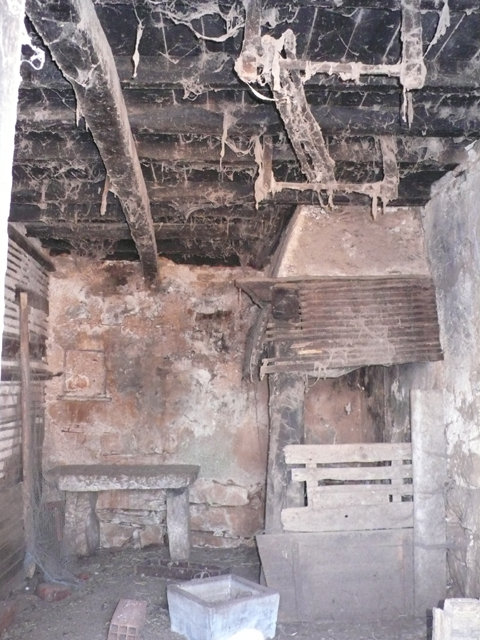 It's not a cobweb farm !
On closed inspection you can see that it was once a kitchen.
With the stone work surface still in place and to the right the open fire-place where cast iron cauldrons and clay cooking pots would have been used every day. Also on the right although hard to make out is the large wood fired oven. The smoke from both these fires has been swirling around the kitchen for a couple of hundred years. Fixed to the ceiling joists you can see the poles for drying hams and sausages the smoke giving them that characteristically home-made flavor.
Above the work surface you can see a small alcove which would have held the salt for cooking. You may have noticed that there was no running water in this kitchen. This would have been provided from wooden buckets  or clay jars.
If you want to see more old stone house details go to http://blogs.angloinfo.com/sinking-into-portugal/2013/08/26/looking-at-old-portuguese-houses/