Stone house for sale searching for a stone house or stone built house in Portugal.
Its often hard to spot the wood from the trees if you will pardon the pun !
Stone houses are quite often covered in render and painted just like this one. On the face of it the house just looks like it needs a lick of paint and it could be presentable. If you look a little closer you will see that the house is actually built of local golden coloured stone which makes it an ideal candidate to have the render removed leaving the solid stone window surrounds in place and pointing the stone walls to bring out the houses character.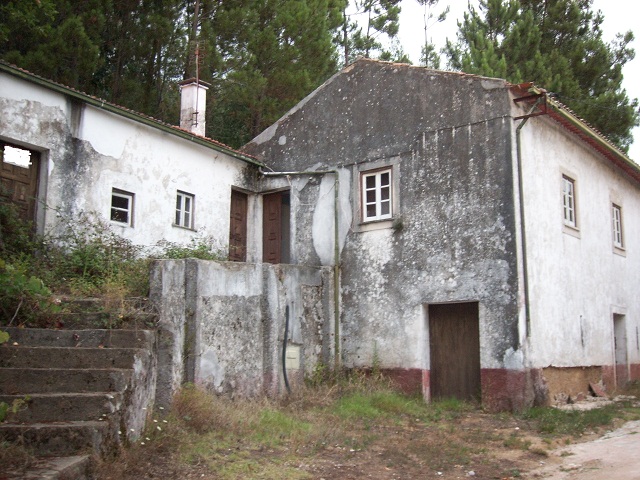 Once this is done it will completely change the character of the house which is a gem of a refurbishment project. This house has a water and electricity supply.
On the ground floor there are two large rooms which could be made into a very nice double bedroom and large bathroom for family and guests. On the first floor there is a bathroom, two bedrooms a lining room and a large dining kitchen. Outside the house is a terrace and a garden with sufficient space for a swimming pool and outside dining area.
In front of the house is approximately 800 m2 of land.
Stone house for sale only 48,000 Euros.