Choosing tiles from 2,000 kilometers away from Portugal?
Our clients often start off concerned that they won't be in control of their refurbishment process or that as they are so far away they won't be able to choose what to have where.Fortunately after a short while they relax and get used to taking the time to see experiment and choose from the comfort of their own home albeit 200 or 10,000 miles away from their construction or refurbishment project.
With current clients located in places like Taiwan, Uzbekistan, the Caribbean and UK we have to use a method that works and is easy to use. Take for instance choosing the non slip tiles for a pool side patio. After browsing an online catalog of tiles the client suggested that they would like this tile or similar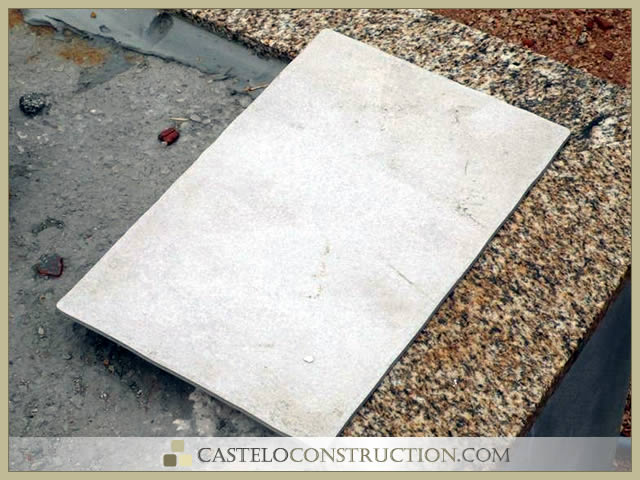 so we arranged a sample of the tile and showed it against the other colours and textures that it would be sitting with.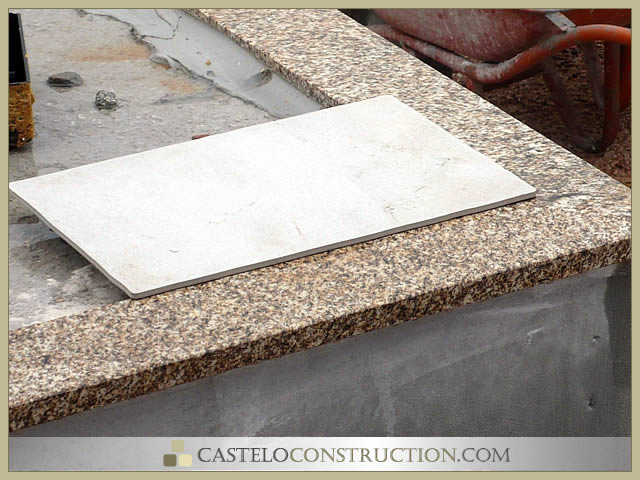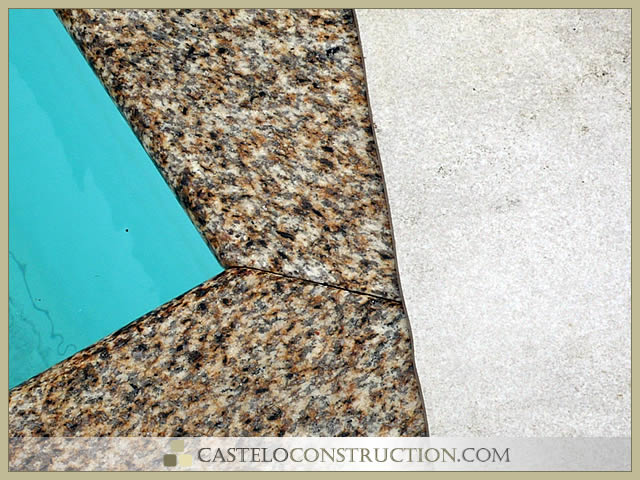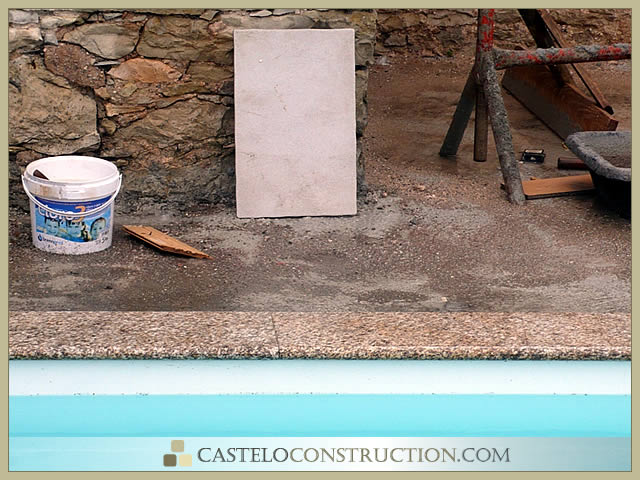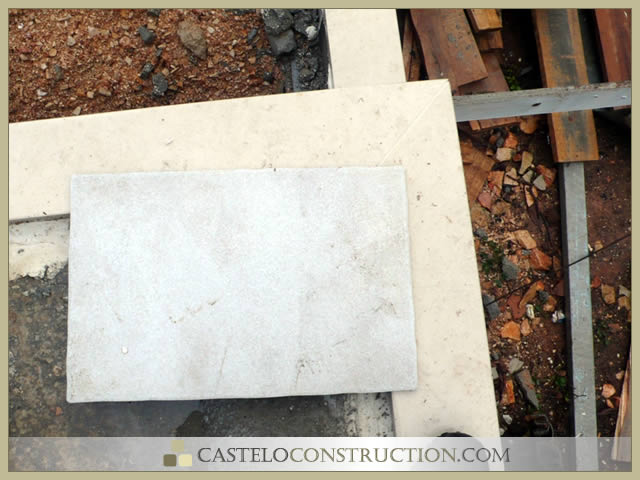 We then sent photographs including close ups to the client and a decision was made to go with a previous selection of a grey tile.
Another happy client !
Make your refurbishment or rebuild a little less stressful by contacting Casteloconstruction Lda: we are ready to chat about your ideas and project. SKYPE   Casteloconstruction email  info@casteloconstruction.com www.casteloconstruction.com