If you are coming to Portugal either to buy a property or already own one you will no doubt be interested in the Home building and Renovation Show which is held in London during September. http://www.homebuildingshow.co.uk/
Has there ever been a time when home alterations and renovations were more fashionable and popular. For most people it's not just about the significant increases in value that you can make to a home. It is about living somewhere stylish and knowing that you have played a major part in what was achieved.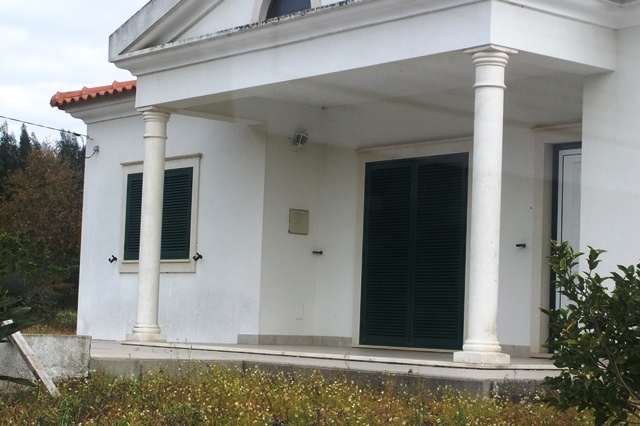 If you are an armchair renovation fan or aspiring property developer you may have watches some of the hundreds of home building and renovation shows on TV.
Home building and renovation in Portugal has a slightly different aspect to what you would expect to find in the UK.
For instance older properties in the UK are generally built to superior standards than what you will find in the equivalent age Portuguese property. Which means that you must always prepare for and fund the basics first.
What are the basics?
1, Rising damp, penetrating damp and high levels of condensation.
2, Damaged roofs, sagging or rotten roof timbers and poor quality roof tiles.
3, Wet rot and dry rot
4, Woodworm.
5, Insulation
6, Sewerage
7, Heating
All of this before you apply even a lick of paint!
We often meet people from all over Europe who have packed everything up to come over and start home building and renovation work in Portugal. Very often they have made lots of plans so of which can be fanciful indeed. They often are in such a hurry to "get moving" that they buy materials and expensive tools (I must admit I fell into the expensive tools bracket), containers and vehicles in order to hit the ground running.
Everyone will not have even considered half of the 7 items above and will commence the admittedly exiting project of home building and renovation. Most people will have little or no previous building experience.
As a rough estimate based on our experience 10% will be back to their home country in the first year. Many would have found that Portugal wasn't for them or may have run out of money.
Another 10% will have found that there was legal issues, planning constraints or structural problems with the building that they purchased. They will also go back to their home country in the first year.
A further 20% will live in a property that was bigger than they had back home. They may have over stretched themselves financially and not tackled the basics first. They will now be in a position where they can not afford the cost of tackling them or don't want the disturbance so they live with the ongoing problems of constant damp and high humidity causing the need for yearly redecoration and maintenance. They live with mouldy clothes and that tell-tale smell.
They will also find the first year of living here the coldest that they have experienced.
Half of these people will sell up and leave within three years of arriving in Portugal.
What would our advice be –
1, If you know that you don't have the skills to take a dispassionate and informed look at the property that you ant to buy. Pay someone to look at the property for you.
Ideally before you have made an offer in writing.
2, Use a professional company to cure the damp problems or install a modern sewerage system.
3, If the roof needs replacing or renovation have it done professionally as this will speed up your renovation and make a dry, safe environment to work under.
Casteloconstruction can help you get the best out of your move to Portugal
check out or website WWW.casteloconstruction.com or email us and we will call you for a chat about your property.