What is your ideal home in Portugal
Many of us are seduced by large homes in even larger plots of land when we are house hunting in Portugal.
We think that the square meterage for the price is a fantastic bargain and in fact it is. So we spend up to our budget and sometimes more.
Having lived here in Portugal for a few years and consequently as I have become older I have spent some time looking at our clients homes and pulling the best bits of these together into an ideal home. My wife and I now have a kind of shopping list of features for our next home.
The land should be no more than 2,000 M2, level and in a sunny location. Located in land not next to a river or the sea. The soil should be fertile without lots of large rocks, not a limestone area.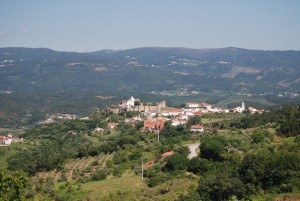 Nice open views preferably to the south and west.
The property will have water storage tanks underground for land irrigation.
In the garden will be a purpose built "out side dining room" with wood fired oven, built in barbeque and a sink.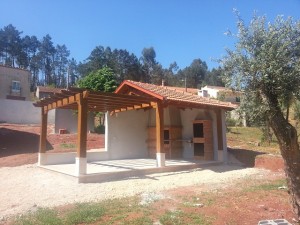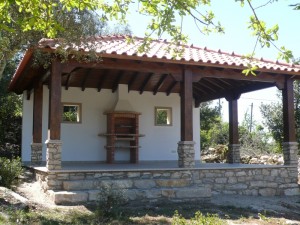 With space enough for a table to seat 10 people while keeping in the shade.
There will be a detached adega for wine making and behind that a large vine/kiwi covered shaded area for parking the car (no garage).
The house will be a detached 2 bed-roomed 2 en-suite bathroom bungalow with a snug and small dining room, large kitchen and small family bathroom.
Located within walking distance of a cafe/restaurant and a short distance to a produce market.
Traditional, Portuguese looking and built to very modern standards with quality double glazed windows, plenty of all around insulation and a fully fitted modern kitchen with granite worktops and hardwood cabinet doors.
The bungalow will be heated by a log boiler housed in a building close to the house. This will heat the central heating and hot water. A single solar panel on the roof of the boiler house will heat the water in summer. The snug will have a small pellet burning stove so that it is indeed snug without heating the whole house.
All internal floors will be tiled with the dining room and one bedroom having solid wooden floors. The bathrooms will have electric under tile heating.
The cost to build somewhere in the 110,000 to 125,000 Euro range with 30,000 for the land.
What is your ideal home in Portugal going to be like?