Having a house renovated or built from scratch allows us the opportunity to install new back and front doors.
We tend to think about style first, then maybe the material it's going to be made from and then cost and finally security features. Which is a little out of sync with what a door is supposed to do. Secure your home and keep out the weather!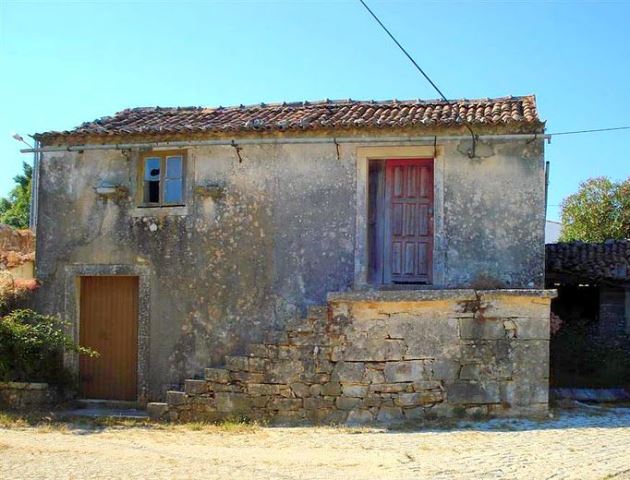 If you ever watch the Police programs on TV where they carry out raids on suspects homes you will have no doubt noticed that even a very strong UPVC door with a multi locking system is only able to stand 30 seconds of real force before it buckles and bursts open.
Thankfully in Portugal we are very unlikely to have our homes attacked with such ferocity. Unless you are a part time drug lord or gun runner that is.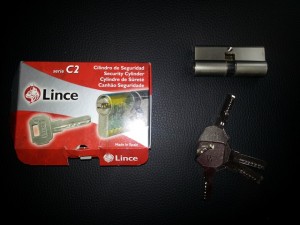 You door is probably (if ever)  only going to suffer the attentions of an opportunist thief or someone may attempt to drill out the lock which requires time and makes a lot of noise.
Most modern external doors here in Portugal are made from either wood, UPVC or aluminum.
The aluminum doors and windows are broadly similar to the UPVC products that you will have experienced in the UK. They have multi point-locking systems and are usually trouble free in operation.
One word of caution – make sure that you have hardened lock barrels fitted not the normal ones. These are cheap to buy but resist being drilled out very well.
Aluminum doors come in all sorts of colours and are available in many kinds of wood grain finish. I prefer aluminum because it withstands the huge range of temperatures experienced in Portugal and also withstands the summer heat without buckling or jamming. In the case of an emergency like a house fire the doors and windows will not jamb shut.
If you are about to choose windows or doors for your home in Portugal why don't you request our free check list so that you can be sure each supplier is pricing for the same standard of product.
A quick look at wooden doors. The reason for the "quick look" is that in general I don't recommend them. Unless that is they are made of well-seasoned, good quality hardwood. If you're paying less than 1,000 Euros a door they wont be.
Inferior doors including those made by your local friendly carpenter will not be made of the correct quality or properly seasoned timber.
As a result this will happen.
The door will expand and stick in the frame making it hard to open and close. When it is shaved a little to make it fit. It will become loose and rattle in the summer. It will also twist and bow because of the high temperatures and high humidity.
The yacht varnish, micro porous eco paint, traditional gloss paint or teak oil that you decorate the door with will need to be taken off and replaced every year or certainly every three years even if the door is located under a porch.
I say this as an experienced carpenter and disappointed home owner who has in the past succumbed to the temporary charm of a nice wood front door!