Santo André das Tojeiras is a small town of only 747 inhabitants 25 Km from the city of Castelo Branco, Portugal.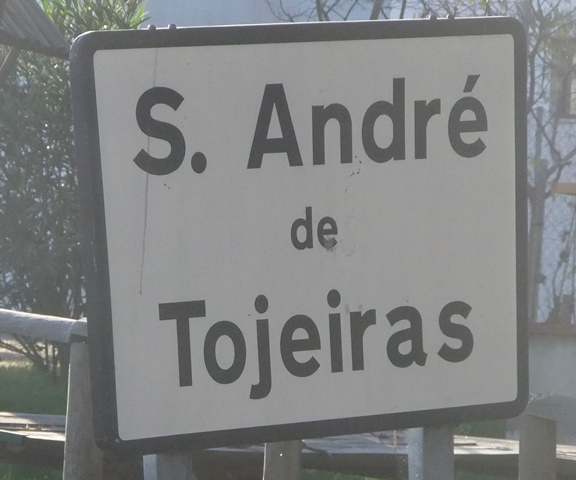 We were in the area meeting new clients to discuss their renovation work requirements and afterwards went for a coffee in a local cafe before heading back to work. To our surprise near the cafe was this fighter jet.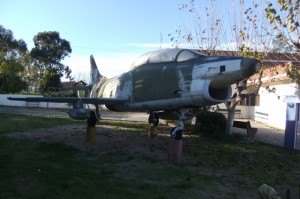 In an area where there is no airstrip or base. We joked that the pilot must have landed, enjoyed the local wine too much and forgot where he had left it!
This is something that often happens here with expats and their cars.
The town is named after St. Andrew of Tojeiras (Gorse flowers) You can find out more about Santo André das Tojeiras and Castelo Branco by visiting the councils web site http://www.cm-castelobranco.pt/index.php?link=standre
Back to the Jet Fighter!!!
The FIAT G-91 was a lightweight fighter-bomber, winner of a NATO competition, with the aim of finding a light, cheap attack aircraft, with low maintenance costs, ability to operate from short and rudimentary runways.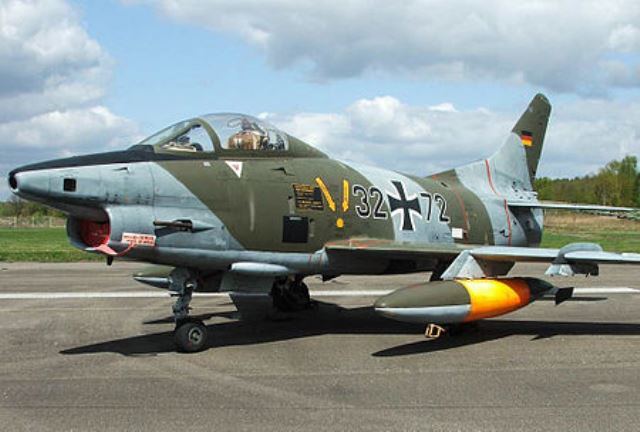 It was introduced and operated by Aeronautica Militare Italiana, then by the Luftwaffe German and Portuguese Air Force. It was used in combat missions during the so-called Portuguese Colonial War. Several countries who signed up to buy the planes cancelled their orders including Greece, Turkey, France, Austria and the United States. The fighter was produced over 19 years and remained in existence for more than 35. The German and Portuguese pilots nicknamed it "Gina".
I can't find an actual reason why it was left here but as I have owned a Fiat car in the past I understand why the pilot didn't want to fly it back.