Buying a place in Portugal
Here is how not to pay "foreigner" prices.
1,     Make sure that you know exactly what you are buying and get this from the vendor or estate agent in writing. You need to know if there are any rights of way over your property and that there are no debts linked to the property.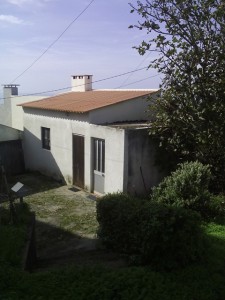 2,     Relax, take your time and make an offer of 25% less than the asking price.
It is now time to RELAX and do not be impatient. Using northern European timescales will cost you thousands of Euros.
3,     When the vendor refuses your first offer go back to him a month later and offer 20% less than the asking price.
RELAX and do not be impatient if someone else becomes interested in the property the estate agent will tell you soon enough.
4, Have a property survey done so that you know all about the condition of the property warts and all. Use this survey information to keep your offer low.
If the vender comes back to you with a reason why he can't accept your -20% offer go back two weeks later and tell him that your final offer is based on all the work that you are going to have to do and if he doesn't take it you will offer on another house.
RELAX and do not be impatient.
This strategy may sound, rude, harsh, whatever. It really doesn't matter because the vendor already had the property priced up for the rich foreigners and all you are doing is not being ripped off.
We meet many people house hunting  in Portugal and after looking at dozens if not hundreds of properties on the internet they come out here and throw all of their research to the wind and end up buying a property with their heart and of course far more money than it was actually worth.