Summer in Portugal is time for installing new roofs.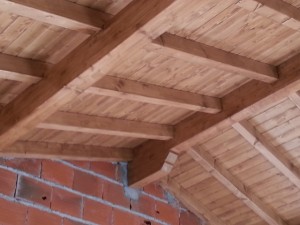 In the last couple of months we have installed quite a few new roofs with our carpenters working long hours to get the projects completed while all their colleagues are on the beach with their families.
Of course we have to make sure our timber is ordered well in advance because the timber suppliers are on holiday too.
The new oak roof detailed in these photographs forms part or a large living room and kitchen in a rural house we are building in Portugal.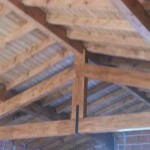 As usual the carpenters have done a great job on this roof with trussed rafters.
For roof repairs and replacement roofs in Portugal contact Castelo Construction  info@casteloconstruction.com