Stairs, Staircase, Steps
Whether they are at the entrance to your property of simply to give access from one floor to another. Stairs are major elements in the design or refurbishment of your house. They control the available living space in the home.
The positioning of the staircase is one of the first things an architect looks at when designing a house. The trouble is they are often looked upon as functional and having to comply with local building regulations rather than making a statement or a point of interest in your home.
This is an opportunity not to be missed – Want some ideas ?  Contact www.casteloconstruction.com
I am not talking about sweeping marble stairs with carved balustrade or grand spirals of glass and steel but the more modest stairs that will fit in with the renovation of an old house or maximizing the welcome to a new built home. Here is a case in point the owners of this house needed a staircase in a small space so they built this.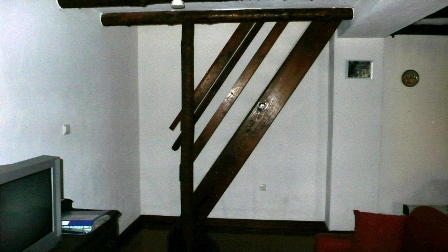 An ideal solution except that it's far too steep, too narrow, has open treads and is dangerous to children and the elderly.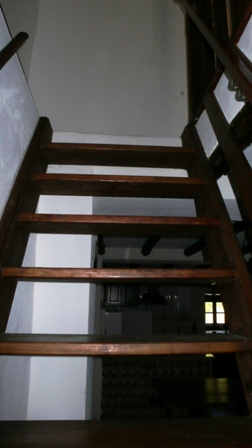 Metal and wood spiral staircases are often cited by our clients' a potential way of providing a staircase and saving space.
Unfortunately in practice this is not the case a small spiral staircase has the same problems as the stairs above. Small treads, steep, little headroom and dangerous for children and the elderly.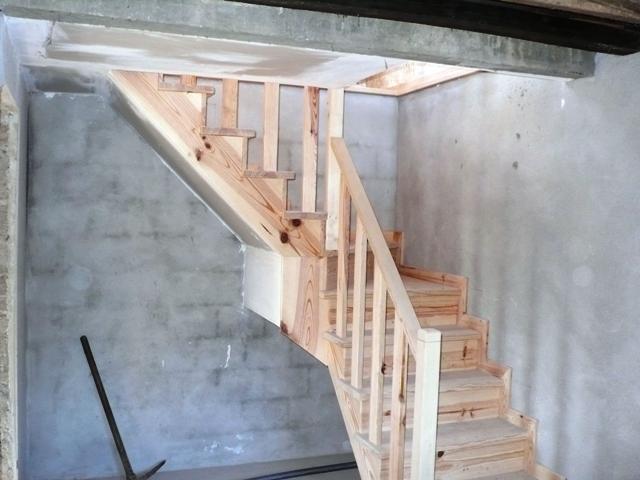 So what's the answer ? Let's look at positioning first. At the bottom of the stairs you need to have a landing space and at the top of the stairs also. Obviously corridors to access the bedrooms and bathroom.
Will you be able to get natural light into the area of the stairs you may have to install a velux window or light tubes to provide this? Then you need the correct space to have stairs of a legal width and steepness.
Do you know what the rules are? Secondly, what shape of stairs will you choose? You may have been used to a straight up and down flight in your UK home but here in Portugal stairs are very often handmade so that you can have at very little additional cost a flight of stairs made to maximize the available space.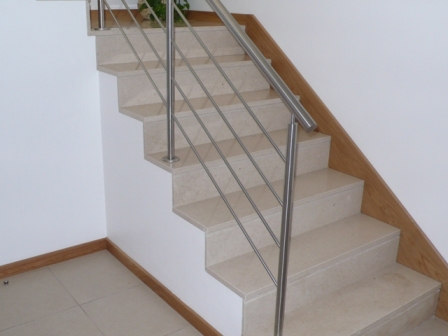 Once you have the shape that you want what about the materials to make the stairs.
Softwood, hardwood, steel, concrete and tiles , stone such as marble or granite, glass the list is endless.
Then you have more daring design ideas. What about hardwood built into the wall at one end and open at the other end. Laminated timber, Laminated glass, Stainless steel.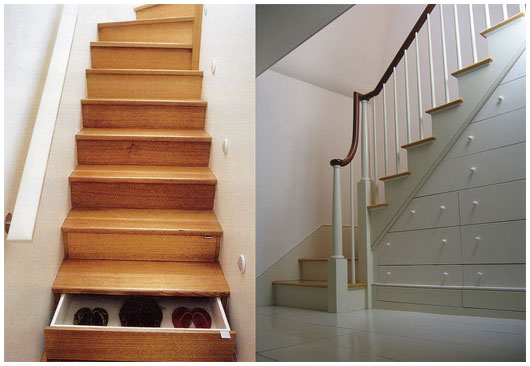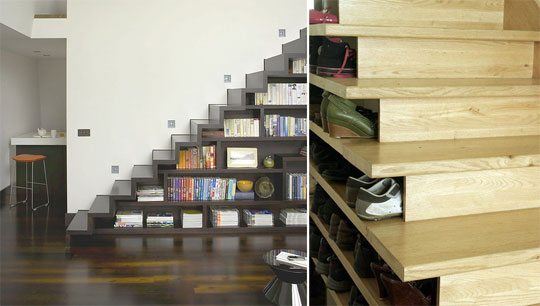 With some fore thought and not a lot of extra money you can make a utilitarian, functional object one that adds appeal and value to your home.
A brief introduction
Castelo Construction Lda. We carry our all types of construction work to a high standard, we project manage and help source items that you may require to be added you your new home.
Most of our new build or refurbishment clients are living outside Portugal when the work is being done. We understand a client's need for regular and clear communication.
We send frequent reports with photographs detailing work done, suggestions and questions. We can be contacted on www.casteloconstruction.com Skype Name = castelo or 00351 927168247