mosquito barriers
Mosquito screens,central portugal.  A word about mosquito barriers killers and deterrents. The season for the pesky critters is almost here. At the moment it's just the big hungry over wintering ones that lurk in the shadows waiting to swoop!
These are the mosquito and fly blinds that are installed in my home.
 We decided against door screens as people leave them open which cancels their effectiveness or they break them when opening them as the sliding door type are often quite fragile.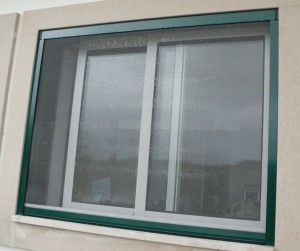 Having decided to install them in the kitchen and bedrooms I can thoroughly recommend them for their ease of use and clarity of view. mosquito barriers Being able to have the windows open around the house during this year's hot summer made for trouble free sleeping. Our summer visitors also enjoyed the additional cooling from having windows open and a cooling breeze entering the bedrooms. One other point is that when there are no mosquito's about instead of dismounting them you just let them roll up like a roller blind.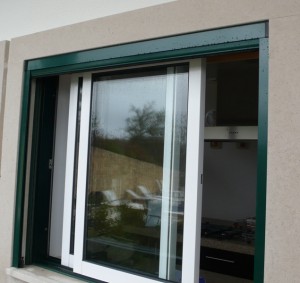 The frames of the blinds come in a variety of colours and are ideal when matched against the colour of your windows or shutters.
If you would like to know or receive a quote for your property please contact. info@casteloconstruction.com
check out our website